Back to staff directory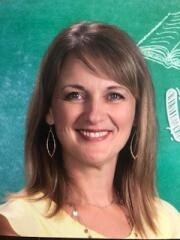 Mental Health Therapist
Hello Everyone!
Welcome to McTavish!!
I am proud to say, this is my fifth year as a member of the McTavish family!
I am a Mental Health Therapist, and I provide therapeutic counseling to students and families. The models of therapy I use in my work are based on an Attachment/Emotion Focused Orientation. I practice Emotion Focused Therapy (EFT), Dyadic Developmental Psychotherapy (DDP), Circle of Security Parenting (COS-P), Eye Movement Desensitization and Reprocessing (EMDR), and modalities of Play Therapy.
I have lived in Fort McMurray for twenty years and since that time I have been Registered as a Social Worker with the Alberta College of Social Workers. Since 2000 I have been gaining experience supporting students and families within the School Districts of Fort McMurray. After gaining much experience as a Social Worker I furthered my education by obtaining a Master's Degree in Counseling/Psychology and I am currently Registered as a Provisional Psychologist with the College of Alberta Psychologists (CAP) and a Certified Canadian Counselor with Canadian Counseling and Psychotherapy Association (CCPA).
My husband and I have two beautiful children, a 12 year old son, and a 16 year old daughter. We enjoy spending time camping, vacationing and visiting with family and friends. My son enjoys hockey, taekwondo and being a leader at his school and my daughter loves music, dance, and creative art. I truly enjoy connecting with others. I look forward to reconnecting with students and families this school year and meeting our new McTavish Families.
Kind Regards, Tracy Walsh, RSW, CCC, Registered Provisional Psychologist