Back to staff directory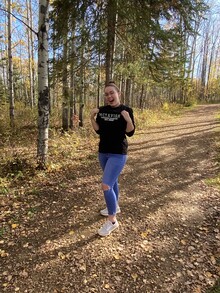 French Language Arts & Études Sociales
I am stoked to be back at McTavish teaching in the French Immersion program.

I am Franco-Ontarian and moved to Alberta with my family in 2012. I completed my BEd at Campus Saint-Jean of the University of Alberta with a major in French and a minor in Language Arts. It helped that I really like reading!

Outside of school, I like experimenting with baking. I have a rescue, Lily, who requires a lot of love and affection. I'm currently teaching myself to play the Ukulele and I sing.