Back to staff directory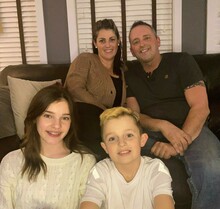 Born and raised in a small town in Central Newfoundland and Labrador, Melissa made the move to Western Canada after College and has now called Fort Mcmurray home for 16 years!! Melissa worked in the Oil and Gas sector for several years until she decided she needed a schedule closer to her two growing children's.
She joined the district as an Educational Assistant in 2017 and loves the interaction and task of helping young minds who are wanting to succeed. Melissa has worked with all ages but she particularly enjoys senior high especially supporting Math and Science as they are of interest and her strong suit. She loves to be able to connect with the students academically as well as personally and enjoys being able to relate to them and crack a joke or two.
In her spare time, Melissa, her husband, two children and dog Marner, enjoying all the things nature has to offer whether it be dirt biking, quading, camping, hunting, fishing, snowboarding etc…