Back to staff directory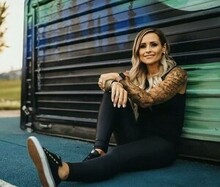 Counsellor
Hello Marauders!

I am Jenn Pope, the newest school counsellor at McTavish. I am originally from Newfoundland but Fort McMurray has been my home since 2008. I came here directly after completing my Bachelor of Education to teach high school and spent the last 13.5 years as a Social Studies teacher. I am beyond grateful for the opportunity to join the Ecole McTavish family. I am currently completing a Master of Counselling Psychology so that I can better assist youth who are struggling. It is my goal to provide a safe place for kids as they navigate through difficult times in their lives.

I enjoy spending time with my husband and five fur-babies (yes, you read that right! Three pups and two kitties). I love to read, travel (especially to hot destinations), eat snacks and get my sweat on at the gym (this helps with all the snacks). Oh, I am also P!nk's number 1 fan (self proclaimed, of course) because she rocks in every way.

I am so excited to be here! I am already feeling at home and I hope to spend many more years offering guidance to the incredible youth of this community.